Airlineblog listed in top 100 airline blogs and websites
Have a good news to share...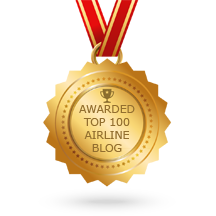 Your favorite Airlineblog is listed under global top 100 Airline Blogs and websites list compiled by Feedspot.com.
https://blog.feedspot.com/airline_blogs/
You can find the airline blog #61. This is first recognition for AirlineBlog. I am thankful for this consideration.